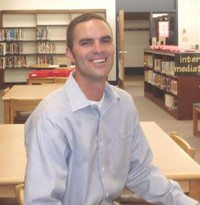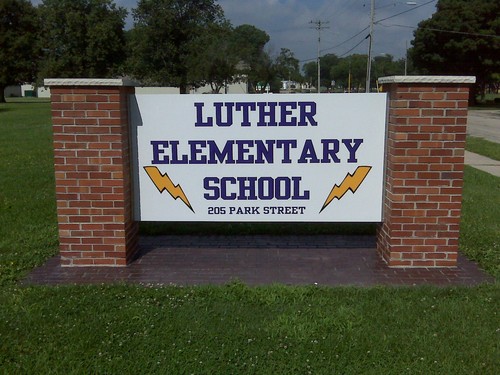 From the Principal
Luther Elementary School is a K-5 school and one of four elementary schools in the School District of Fort Atkinson. We currently serve 250 students! The Luther staff places a high priority on student achievement. There are many strong academic programs in reading, writing, math, science and social studies that teach students in a variety of measures. Students also participate in art, music, guidance, technology skills and physical education on a regular basis. Our fifth graders have an opportunity to join band or orchestra, and the fifth graders are safety patrollers before and after school as they help younger children cross the street safely. The staff has also placed a high priority on the social and emotional well-being of ALL students. During the 2023-24 school year we will continue to emphasize positive behavior as we implement PBIS with all students. This program has helped teach children expected behaviors in all settings of the school and reward them for their above-the line behaviors.
The Luther staff consists of 12 regular education classroom teachers and 12 specialist teachers, including ELL, reading interventionists, math interventionists, special education, physical education, music, IMC, speech/language, and art. There are also several different paraprofessionals that support students in reading and math, along with helping students create a positive environment for students on the playground and in the café. All of the Luther teachers continue to further their education by taking classes on technology and best practices in teaching. We currently have interactive TVs in all classrooms for students and teachers to use on a regular basis to enhance the educational process. Students have an SDFA Chromebook that is assigned to them for the school year. Technology is implemented in many core subject areas by using Google classroom.
The PTO at Luther has really taken on some school-wide initiatives to make Luther a positive place to be. This organization has recently helped raise money for a new playground structure that was installed in July of 2023. The PTO also has given money to the school to offset the cost of field trip admission and transportation. They also provide teachers with endless resources to help them deliver the best teaching practices available. We are very thankful to have such a supportive PTO.
The Luther parent community is very supportive and positive of the educational programs offered at Luther. We encourage parents to volunteer, eat lunch with their child, attend a PTO meeting, and be part of this fine Luther learning environment. Parents are always welcome!
Mr. Geiger,
Luther Principal
920-563-7828
geigerd@fortschools.org
Luther Principal